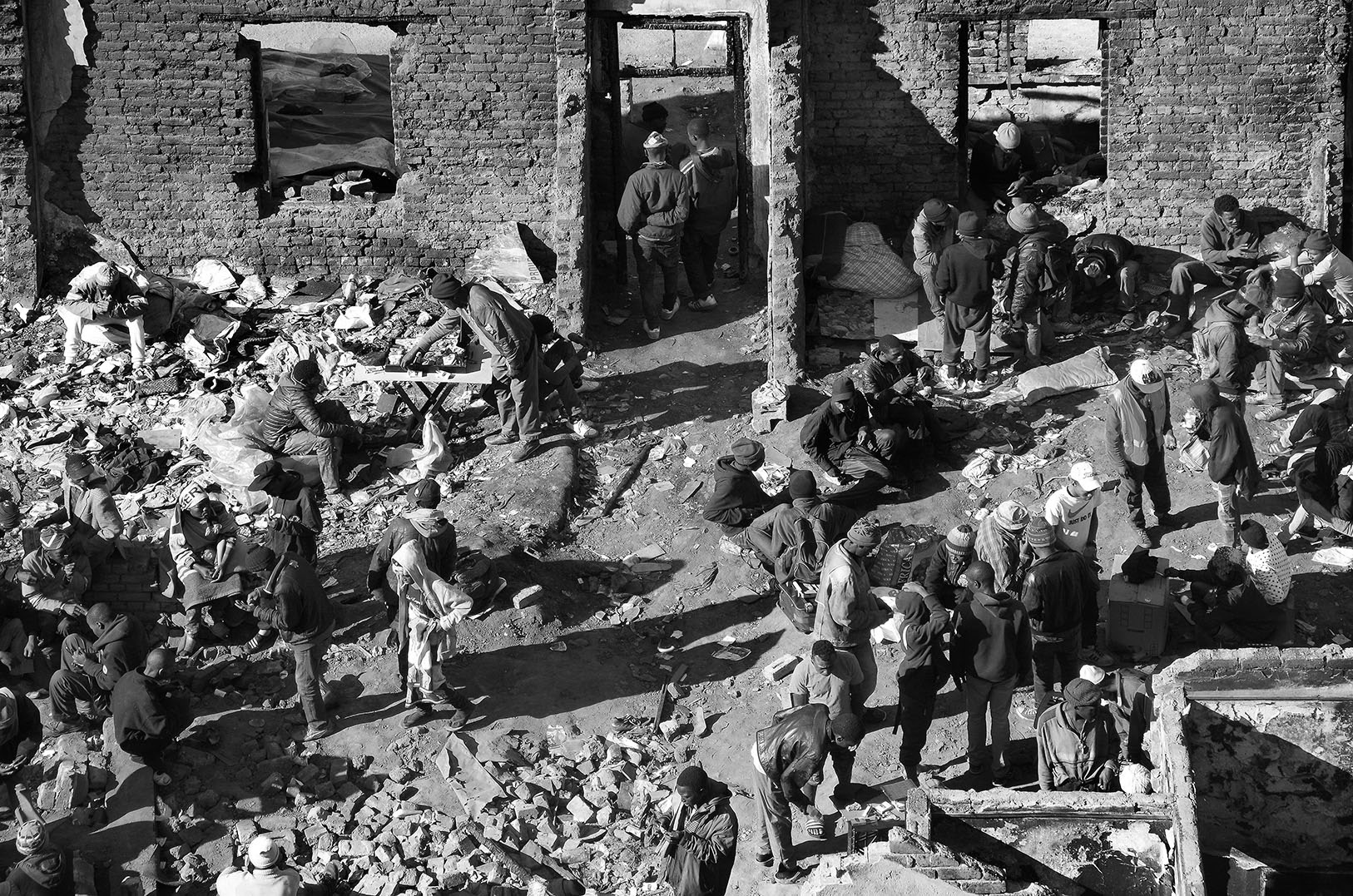 Between May and July 2018, I did a residency at August House, in Doornfontein, Johannesburg.
These pictures are a selection of those I took from the vantage point of the building's rooftop, set in a very poor and difficult part of town.
I would like to thank Pierre Lombart and SAFFCA, the late Benon Lutaaya, Patrick Serewu and The Project Space for giving me such a unique opportunity.